Providing Addiction
Resources in Connecticut
We inspire individuals, families, and communities to overcome the disease of addiction by creating real, long-term solutions.
Together WE are Stronger!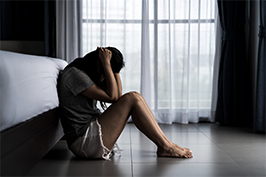 Coping with isolation, loneliness and helplessness? TriCircle provides a compassionate group that truly understands your concerns.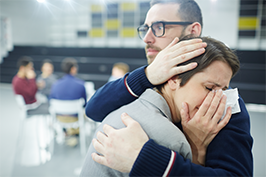 TriCircle provides a group that understands your grief after the loss of a loved one due to a substance related death.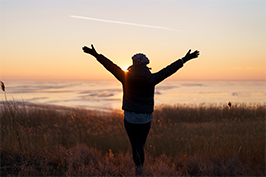 TriCircle Clinical Services support an uninterrupted continuum of care following discharge from detox, inpatient or outpatient programs.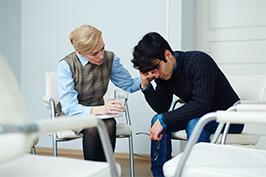 Anxiety, depression, trauma, PTSD and are among the many issues that often co-occur with substance use and the disease of addiction.
Attend a Hope & Support or a Hope After Loss Group Meeting
TriCircle support group meetings provide a safe and confidential space to attend either in person or virtually. Participants may choose to remain anonymous when attending virtually, giving only an email address for the zoom meeting.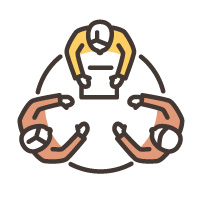 In-person and Virtual Support Groups
TriCircle delivers a unique support experience with professionally facilitated groups, at no charge, which provide a safe, supportive and confidential community to loved ones. Hope & Support and Hope After Loss meetings allow attendees to connect with others as they navigate the disease of addiction. Groups are free with in-person and virtual offerings.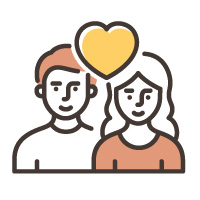 Individual, Couple and Family Counseling
Masters level, licensed clinicians use evidence-based approaches to offer guidance to families when talking with detox and recovery treatment workers and finding other sources of help and support.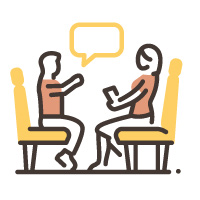 Clinical Outpatient
Services
TriCircle can assist in securing a continuum of care following discharge from detox or treatment and offer coordination with a facility for aftercare. We can help build and hone coping skills and offer exposure to multiple pathways to recovery.
Contact a Clinical
Specialist
John worked for 35 years for the Labor Department at both the State and Federal levels, retiring as the Unemployment Insurance Director for the State of Connecticut. John has a BA in Urban Studies/Geography from Saint Anselm College and a JD from Western New England University School of Law.

Emily Noonan is an attorney at Robert Noonan & Associates in Middlefield, CT.
Emily's firm represents employers in employment and employee benefits matters before courts, state and federal agencies.

My involvement with TrCircle has been both gratifying and freeing. As a person with opioid dependency in long term recovery, my journey consisted of me and a very caring, dedicated therapist. Knowing now that you are only as sick as your secrets, TriCircle allows me to share, support and offer hope to others who suffer from the disease of addiction along with their families and loved ones. I am proud to be a TriCircle volunteer….
When I was overcome with grief after my daughter, Amy's death from an opioid overdose I felt very alone and despondent. Thankfully, with TriCircle I have found community and connection with wonderful, strong, caring women and men who are also struggling with unique feelings of grief, confusion, isolation and pain after losing a loved one to death caused by drugs or alcohol. At regularly scheduled meetings of the Hope After Loss support groups you'll find a way to share your story and to grow and know that you're heard and that we are healing our hurting hearts together.
My experience has exceeded my expectations by far. The individuals of TriCircle are genuinely caring and compassionate. My daughter transitioned and left earth on 9/5/2020. That's when my grief journey started. Everyone at TriCircle is also on a grief journey. They all reach out to warmly embrace anyone that comes to join them. As time goes on we all gather to support and lift one another up. To gather strength during tough times that we struggle to surmount so that we can get through another moment, day, week, month, year. I am grateful to know the individuals of TriCircle.
I have been involved, on many levels, with this organization since its inception in 2014. I am continually inspired by their level of commitment and dedication to creating real long term solutions for individuals and families who are affected by substance use disorders and the disease of addiction. The need is greater than ever! Fueled by passion and perseverance, TriCircle continues to evolve as an organization that is making a difference and saving lives! Any PHI (Protected Health Information) contained in this email is HIGHLY CONFIDENTIAL. It is intended for the exclusive use of the addressee. It is to be used only to aid in providing specific healthcare services to the referenced individual. Any other use is a violation of Federal Law (HIPAA) and will be reported as such.
Receive Our Newsletter - The TriCircle Connection